PROJECTS
Barmbek-Süd
Development of Senior Apartments

After successfully re-zoning the Beethovenstraße (»Barmbek-Süd 37«), Borgwardt Immobilien is developing a residential building on lot 3, between Humboldtstraße and Schumannstraße, that will be part of Hamburg's affordable housing program.
The property will have 28 residential units between 30 m² and 65 m² for one- and two person households. These apartments are laid out in such a way to address the demand of suitable housing for the senior citizens. Construction is planned to start in the fall of 2017.
Barmbek-Süd
Rezoning »Barmbek-Süd 37«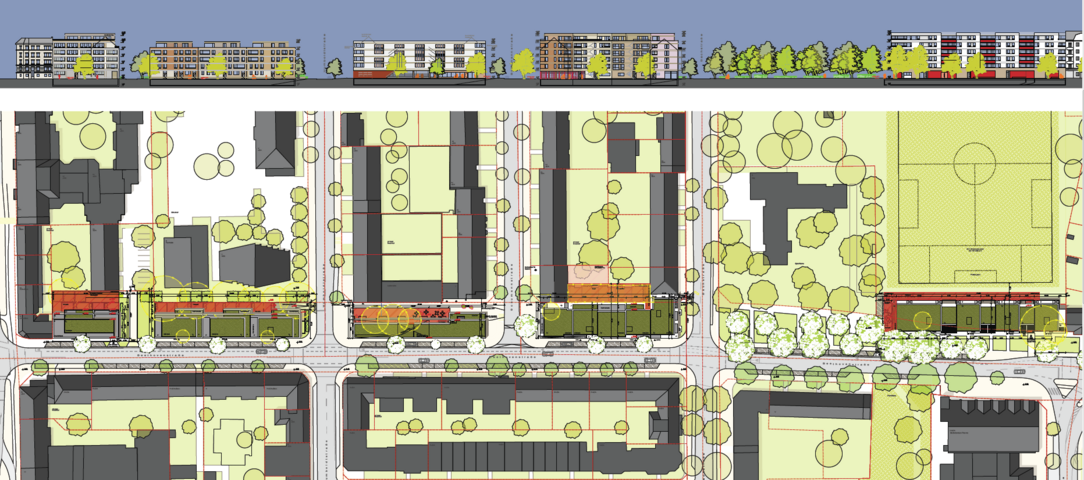 In partnership with HHIP Hamburger Immobilien Projekt Gesellschaft, Borgwardt Immobilien handled the re-zoning of 1,3 ha of unused streets and parking lots in the Beethovenstraße in Hamburg (just east of the Alster) and turning them into residential development sites.
Through this, 6 residential properties, with approximately 190 residential units, for a total of 17.000 m² gross floor area will be developed in the next 3 years. Half of the units will be part of an affordable housing program. Construction of the first building will be completed in 2018.